Previous WV 154's:
ROUTE LOG
WV 154: Appears on the 2015 Control Destinations list for the West Virginia primary system. It is assigned to the future Shawnee Parkway which would run from I-77 Ghent southwest to Ashland where the King Coal Highway wold be built as a relocated US 52. This was apparently a renumbering of WV 78.
CR 48 off of I-77 was greatly improved in the late 1990s as part of this project, for about 1.25 miles. After that the route would be new alignments generally following Mercer CR 1; Wyoming CR 16/6 and 16/2; McDowell CR 14.
The Shawnee Parkway Authority used to maintain a website with news but stopped updating its site in 2010.
The scan to the right shwoing the preferred alternative comes from their site via archive.org.
This seems a bit redundant with the Coalfields Expressway running parallel not that far to the west...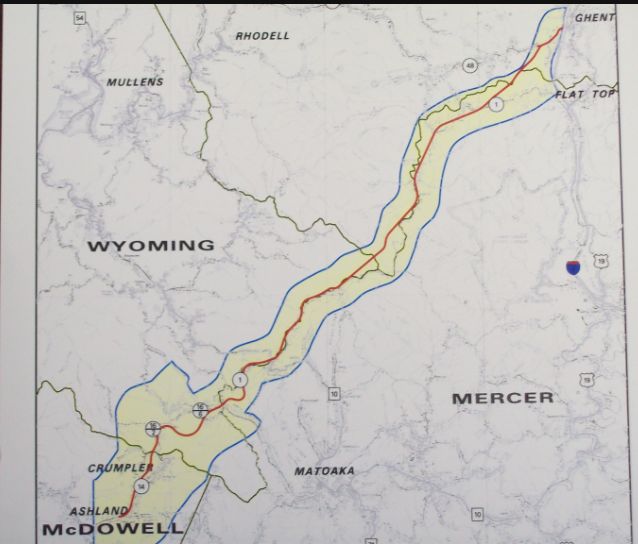 WV 154 Shawnee Parkway preferred alternative
Shawnee Parkway Authority Website (courtesy webarchive.org)