I-364
---
< I-99 | Home | I-66 >
I-64 | I-164 | I-264 | I-464 | I-564 | I-664 | I-864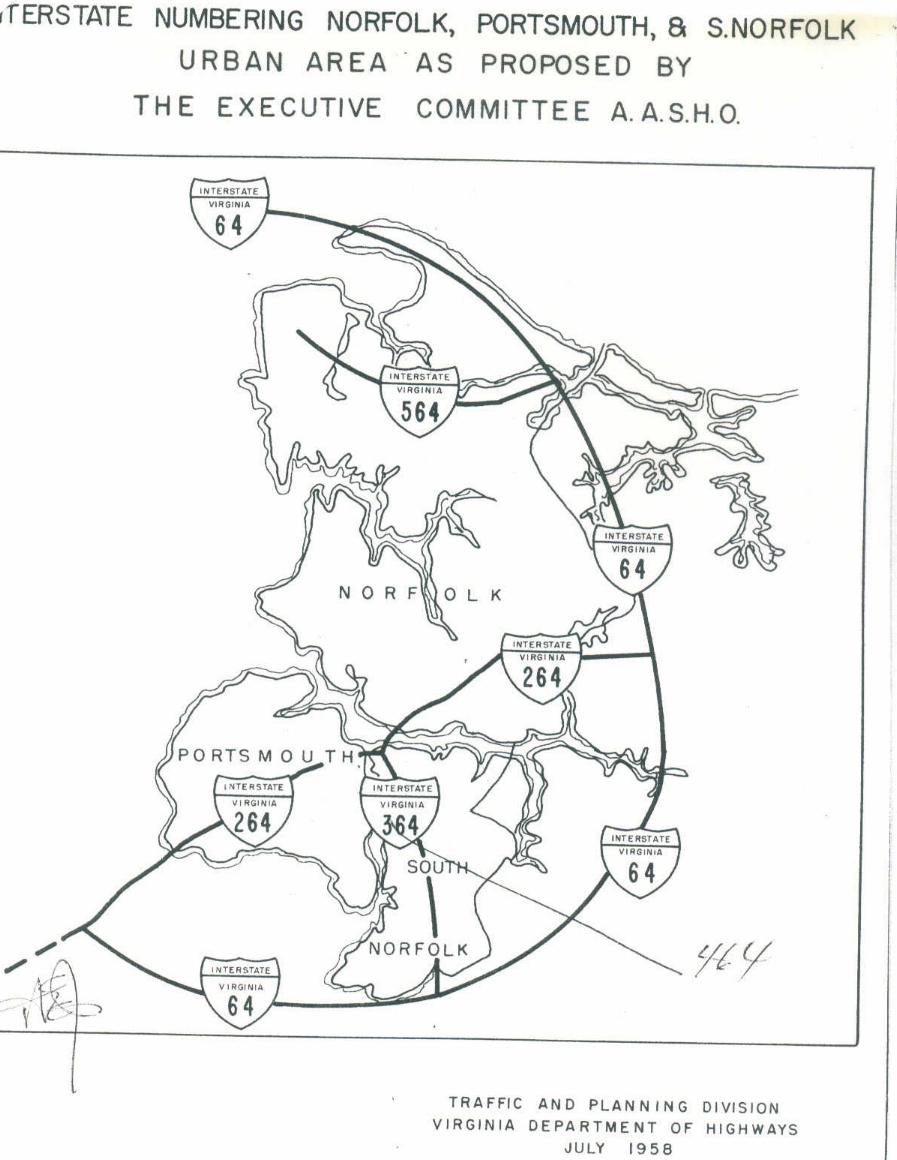 ---
Photo:
A scan from the July 1958 Norfolk area interstate plan (courtesy the defunct Northwest Indiana Highways website)
I-364 twice on the drawing board




I-364 #1: When Virginia received its original Norfolk area interstate allotment, it included today's I-464. However, the initial number submitted by Virginia was I-364 (see title photo). Not long afterwards this was renumbered as I-464.
I-364 #2?: Appears on page 7-101 of the VTRANS 2035 surface plan as an option for the third Hampton Roads Crossing which in this plan would run from I-664 east to I-564 across a lot of water plus Craney Island.
---
Previous: I-99 | Next: I-66
I-64 | I-164 | I-264 | I-464 | I-564 | I-664 | I-864
Top | Virginia Hwy Index Home
Page last modified 28 December 2014