Previous I-77 TEMPs:
I-77 TEMP: Approved by AASHTO in 1985 to run I-26 from SC 478 (now I-77) to I-20; I-20 from I-26 to SC 277; SC 277 from I-20 to I-77.
Appears on official maps from 1987-95 and went away when I-77 was completed around the east and south of Columbia.
I-77 TEMP was very well posted.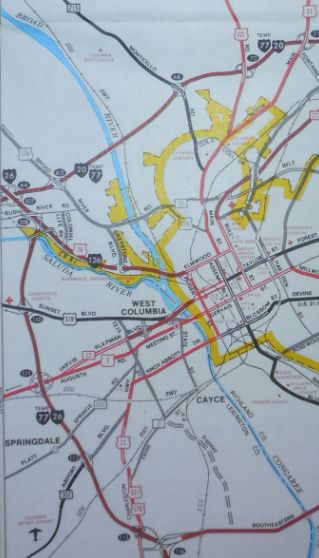 I-77 TEMP in Columbia
1987 Official